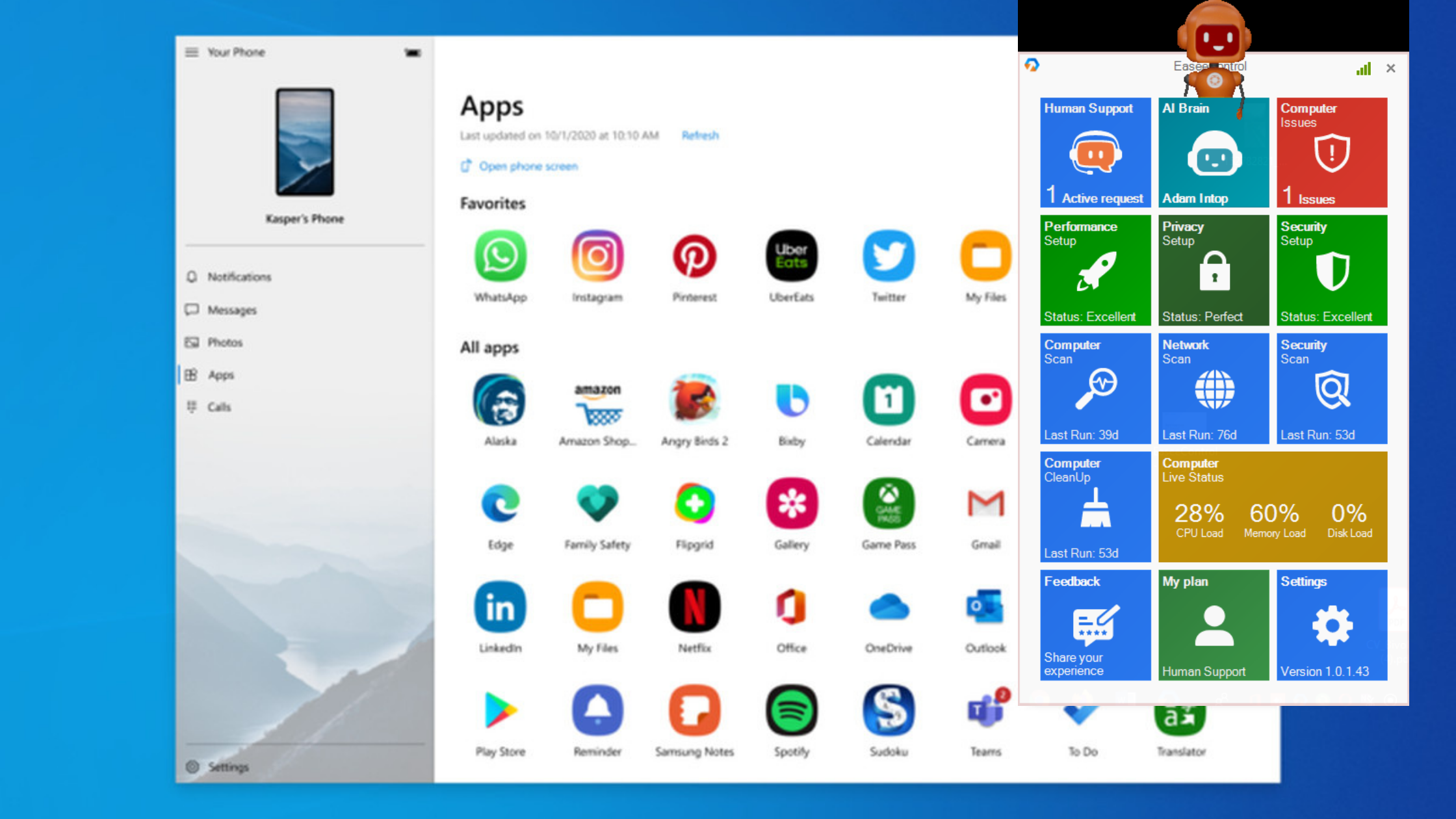 2020 was the year of changes for every area, the year we realized we need to live better, to improve our lives in one way or another. 2021 came with a big hope that everything is going in a great direction, in one word, EaseeControl.
Technology has taken the world by storm. People are progressively more reliant on their computers these days to make their online activities run smoother, their productivity better, secretly hide their data, and more.
We usually demand a lot from our computers and expect them to handle everything we throw at them, so it's frustrating when things start to get slow. Everyone knows that a computer slowing down or excessively heating up is a bad sign, but, sometimes, resolving the problem can be tricky.
EaseeControl has been built around the idea that everyone can be empowered to do anything he/she needs, even if it is about computers and they hate computer issues.
What does EaseeControl bring in 2021:
Security Setup         
Fights against computer hackers with intrusion detection
Protects your computer against various security threats
Utilizes the data execution prevention systems
Privacy Setup
Protects your identity and personal privacy from theft
Secures your online/social media browsing
Blocks apps that may collect your personal data
Performance Setup
Literally boosts your PC speed
Fixes system errors
Increases the performance of your Windows computer
Scan Computer
Identify the root cause of any issue
Pinpoint problems with your computer
Offers maximum performance of your device
Clean Up
Frees up valuable system resources
Allows disk space to breathe by removing unnecessary files
Makes your computer more efficient